The Mercado Night Market
Posted On:
Thursday, April 29, 2021 - 1:23pm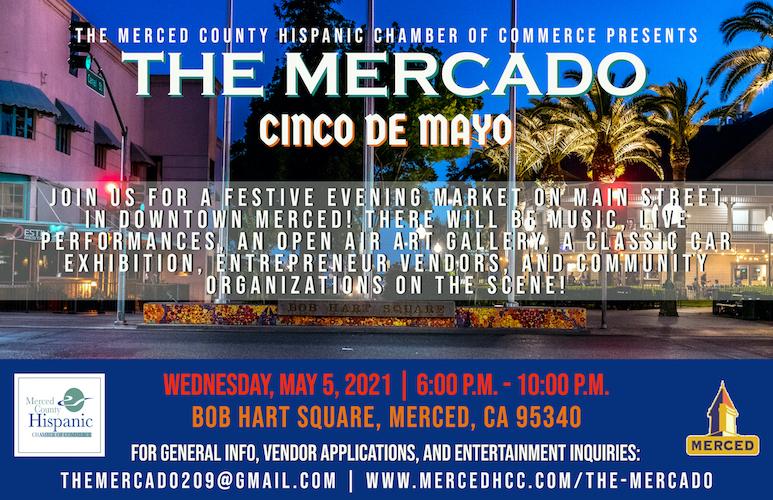 The Mercado Night Market is coming to Downtown Merced. The Merced County Hispanic Chamber of Commerce and the City of Merced are pleased to announce that they will be hosting an outdoor marketplace called "The Mercado," which will be held in downtown Merced on Main & Canal Streets beginning May 5, 2021. Join them for a festive evening event with music, live performances, an open air art gallery, a classic car exhibition, entrepreneur vendors, and community organizations on the scene!
To learn more about this event or register to be a vendor visit: https://mercedhcc.com/the-mercado