Capital Summit to provide small business funding options Oct. 7
Posted On:
Saturday, October 1, 2022 - 6:31pm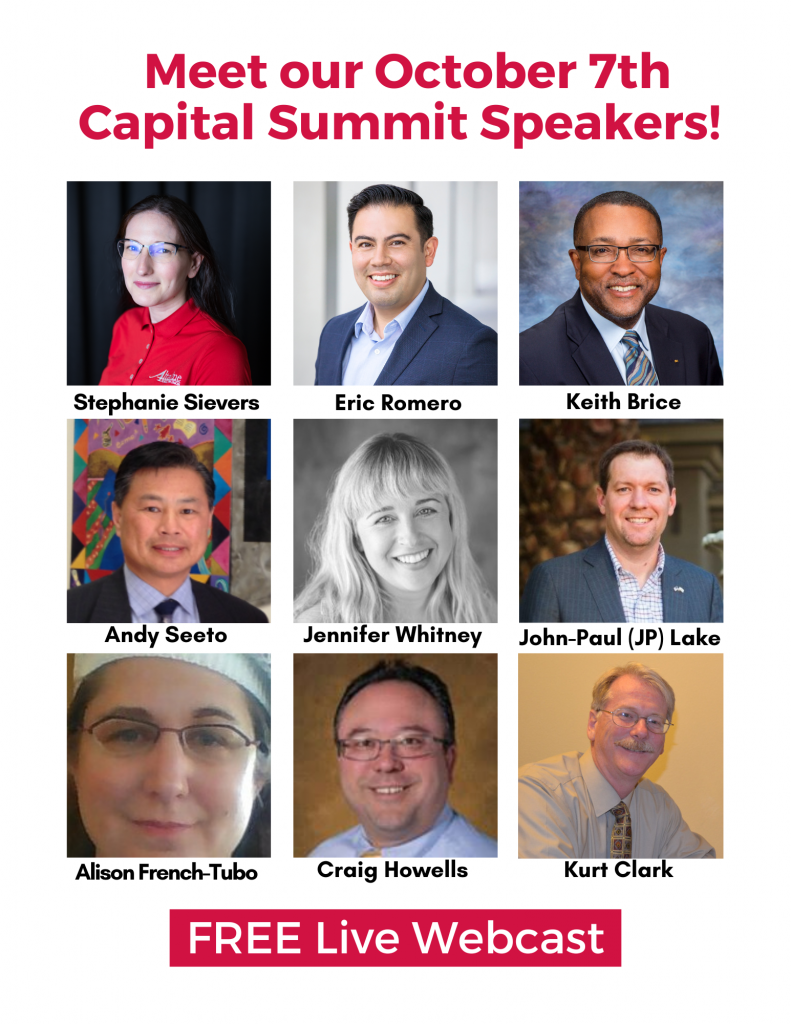 Small businesses and entrepreneurs looking to grow or start their business will have access to dozens funding options at the FREE Eastern Sierra Capital Summit on Friday, October 7 from 8 a.m. to 12 noon. 
Host and SBDC director, Kelly Bearden will be joined by 9 presenters and lenders who will provide information on small business financing and capital options. Topics will include $5,000 to $10 million loan programs, equity programs from angels to underserved venture capital, alternative sources of funding such as fintech and hard money, micro and credit score based loans, and more.
Co-sponsored by AltaOne Credit Union, Sunstone Management, and the Small Business Development Center at CSU Bakersfield, the hybrid event will be held at Cerro Coso Community College Eastern Sierra Campus, 4090 West Line Street in Bishop, and streamed live over Zoom. 
In person attendees will be able to meet with presenters and lenders for individual questions. Seating is limited and advance registration is required. There is no cost to attend.
To register for the live Zoom webcast, click here. To register for the live in person event at Cerro Coso in Bishop, click here.
Meet our Speakers!
Andy Seeto is the Lender Relations Specialist for the Fresno District Office of the U.S. Small Business Administration (SBA). He will discuss resources available from the SBA. 
John-Paul (JP) Lake is co-founder of the Kern Venture Group, an angel investment group based in Bakersfield, CA. He will discuss investment strategy, deal flow, portfolio support and client relations with equity investments. 
Keith Brice is President of Mid State Development Corporation, a certified development company that offers fixed asset financing through SBA 504 loan programs. 
Alison French-Tubo is the Outreach and Marketing Manager for the California Pollution Control Financing Authority, part of the Treasurer's office. She will bring unique financing programs for small businesses recently funded by the U.S. Treasury. 
Jennifer Whitney is a photojournalist who began her journey as an entrepreneur with the River Queen Holding Project in Bishop. She is accessing unique Opportunity Zone funding and will discuss her project and this option. 
Kurt Clark is the Executive Director of the Central California Region Small Business Development Center. Kurt will bring several alternative financial programs that will offer solutions for many who need access to capital. 
Craig Howells is the SBA Division Manager for Mission Bank. He will discuss the SBA and other government lending programs the bank originates for small businesses throughout Central California. 
Stephanie Sievers is CEO of Alta One Credit Union. She will discuss Alta One's commitment to small business lending and upcoming programs that will be offered through their Community Development Financial Institution (CDFI). 
Eric Romero is the Director of Economic Development for Sunstone Management. He leads the development of partnerships to create programs that support diverse early-stage startup founders. He will discuss creative investments Sunstone is making in the rural Eastern Sierra.
Disclaimer: Funded in part through a Cooperative Agreement with the U.S. Small Business Administration and a Grant with the Governor's Office of Business and Economic Development. All opinions, conclusions, and/or recommendations expressed herein are those of the author(s) and do not necessarily reflect the views of the SBA or the Governor's Office of Business and Economic Development. Reasonable accommodations for persons with disabilities will be made if requested at least two weeks in advance. Contact Lynn Gannon lgannon1@csub.edu