Tax Credit Seminar-Live Webinar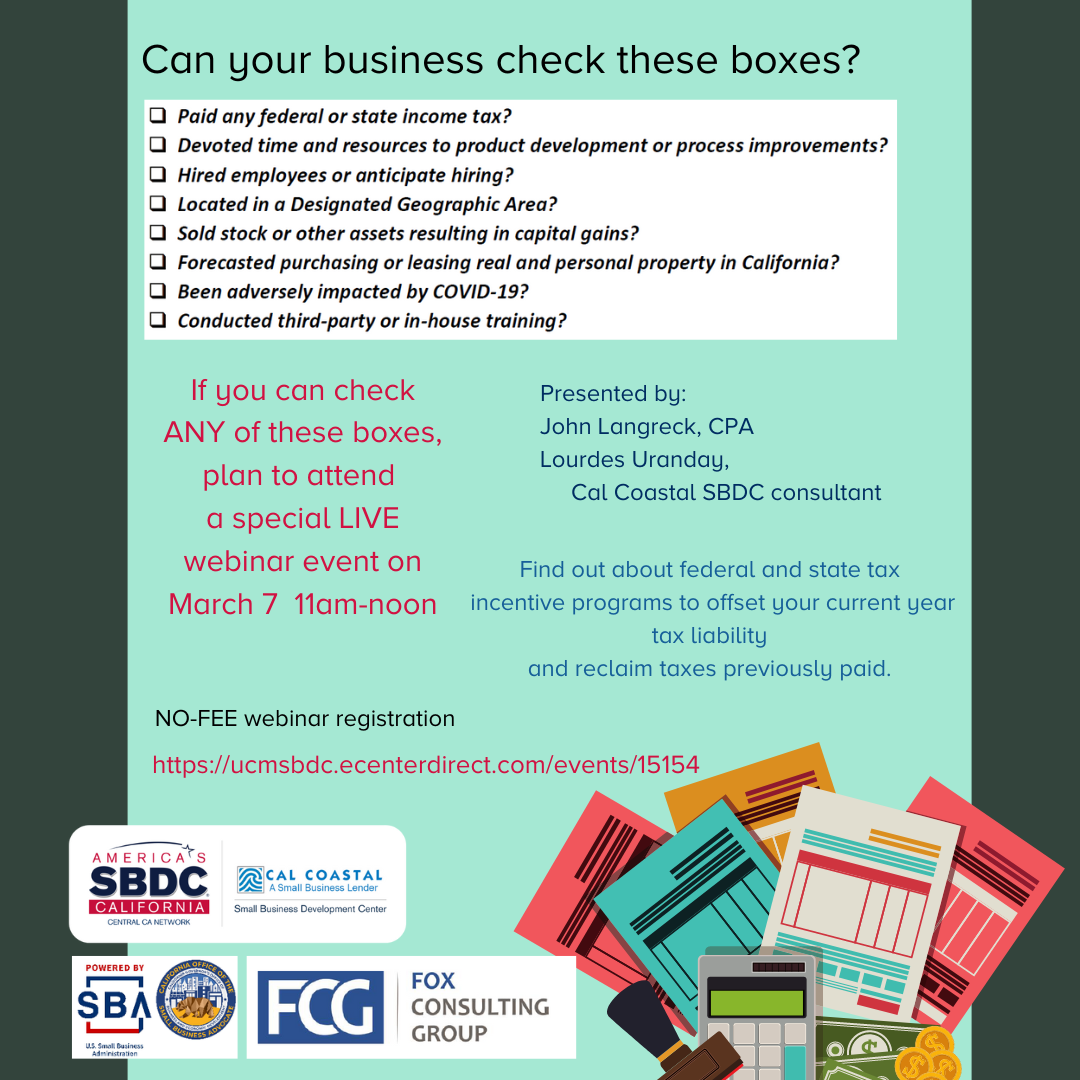 Tuesday, March 7, 2023 -

11:00am

to

12:00pm
Have you:
❑ Paid any federal or state income tax?
❑ Devoted time and resources to product development or process improvements?
❑ Hired employees or anticipate hiring?
❑ Located in a Designated Geographic Area?
❑ Sold stock or other assets resulting in capital gains?
❑ Forecasted purchasing or leasing real and personal property in California?
❑ Been adversely impacted by COVID-19?
❑ Conducted third-party or in-house training?
If you answered "Yes" to any of the above, plan to attend this webinar. Fox Consulting Group will help you take advantage of federal and state tax incentive programs to offset your current year tax liability and reclaim taxes previously paid.
Presenters are scheduled to include John Langreck, CPA and Lourdes Uranday, Cal Coastal SBDC Consultant
The information provided will not, and is not intended to, constitute legal advice; instead, all information, content, and materials available during this event are for general informational purposes only