Primary tabs
Best Foot Forward Workshop (HYBRID)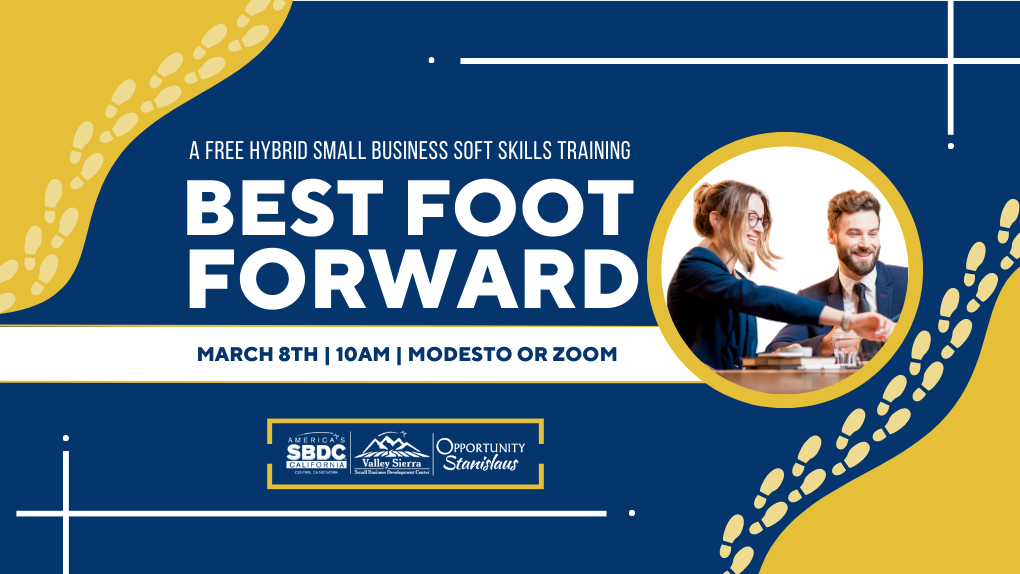 Wednesday, March 8, 2023 -

10:00am

to

11:30am
Do you want to advance your supervisory role by improving your soft skills? Enhancing your workplace soft skills can allow you to better communicate with employees and produce a higher performing team. Learn the materials on how to better operate your environment and gain the ability to teach those principles within your company.   
During this workshop, we will be covering:
Professional communication
Time management tricks
Maximizing teamwork
Reducing workplace stress
Navigating difficult conversations
This workshop is instructed by Amber Edwards, Vice President of Talent Development at Opportunity Stanislaus and SBDC Consultant. 
Every supervisor should have a strong background in soft skills to ensure that their workplace environment is organized and connected. Take the curriculum we will teach and in turn teach employees the skills learned, leading to increased employee retention, efficiency, and morale. Register today to attend in person or via zoom! 
DATE: March 8th, 2023
TIME: 10:00AM - 11:30AM
LOCATION: 1625 I St., Modesto, CA or ZOOM
REGISTER FOR IN PERSON: bit.ly/bestfootforwardregistration
REGISTER FOR ZOOM: bit.ly/bestfootforwardzoom
Learn the material, then teach the material!